Everyone Deserves a Safe Place to Live
"The vision of the Fuller Center for Housing is to serve families in Salt Lake City in urgent need of inside or outside home repair to ensure they remain with a safe, stable roof over their heads."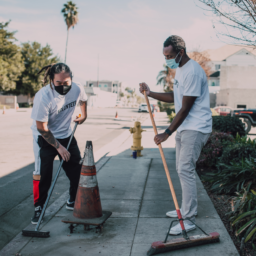 We work to eradicate poverty housing by promoting partnerships with individuals and community groups to build and rehabilitate homes for people in need.
Join us in giving back and funding projects today.
Available full days, Saturdays and/or weekdays?
Willing to bring your own tools, if needed?
Desiring to work closely with others in an environment where Safety is First?
Passionate about helping others improve their lives?
If So... we would love to have you! get in touch with us