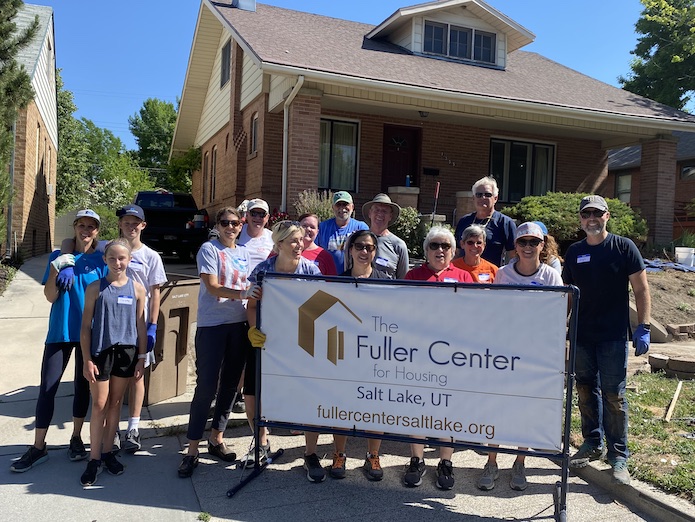 shirley & stacey's project
Mom Shirley and daughter Stacey have lived together in this home for the last 53 years. Shirley's age and health have confined her mostly to bed and she has not left her home in several years. Stacey is her caretaker but suffers from her own health challenges that significantly limit her mobility as well. As such, they are unable to care for the outside of their home.
Our Fuller team, in partnership with the generous labor of neighbors and the local LDS Ward, spent a particularly toasty morning tearing down and rebuilding a brick wall, trimming, weeding, shoveling and planting the front, side and back yards. It was quite a transformation and a gift to see the smile of Stacey – and even that of Shirley who was able to be wheeled out to see the change!